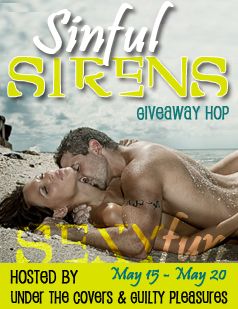 Welcome to my Summer world,
Who doesn't like a Sexy Siren and with summer around the corner I couldn't help but think of all the fun summer songs that bring me back to the my Summer beach sirens ways. :)
No list in my mind could be complete with out Boys of Summer :)
Sadly I couldn't find the original Video GRRRR
And No summer would be a summer with out the sounds of Jimmy Buffett?
Love me some Jimmy
Okay and for me there is Bananarama...Am I dating myself yet?
AND last but not Least
SUMMER LOVIN
and because it made me giggel in Lego Form WHO KNEW


Okay so now on to my books I have a new mini series coming to Decadent soon :)

The Dom's of Club D
4 Doms
1 Club
Are you ready to Submit?


And Available now for your reading enjoyment....
Belinda has spent her life trying to find who she is sexually. When Madame Eve on the 1 Night Stand Dating Service suggests what she needs is a Dom to control her submissive side, Belinda isn't convinced but can't deny her guilty attraction to the idea.

David, is a Dominant in need of a sub. Having heard rave reviews about Madame Eve's power of matching people to their sexual mate, he gives in and contacts her. He isn't really looking for just one night with a woman playing games, though, he lives the lifestyle and he craves the submission of a woman ready to join him.

Will this be Madame Eve's first failure or is Belinda really ready to learn to submit?
I am giving away one copy of my book Learning to Submit. All you need to do is Follow my blog and friend me on
Facebook
:)
Leave me a comment telling my your favorite summer songs :)
Happy Hopping.